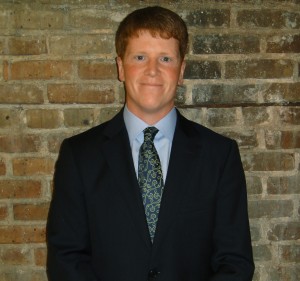 William specializes in federal criminal defense, as well as general felony and misdemeanor criminal defense. And although he is relatively young, William has conducted multi-day trials as "lead counsel" in both federal and state court cases. In addition, he is an approved Criminal Justice Act (CJA) Panel Attorney, making him one of the youngest lawyers in the state allowed to accept Federal Public Defender appointed cases. William is also the CJA Panel Representative for the Southern District of Mississippi.
During his time as a law student and lawyer, William has been involved in several notable cases, including USA v. Prior in which he assisted and drafted motions to suppress evidence which resulted in having the case dismissed. William also spent time working on the defense team for Fortune 500 employees in the aftermath of Hurricane Katrina. In addition, he and Peter have represented a number of federal criminal defendants together, even securing a NOT GUILTY verdict in USA v. Gonsoulin involving federal child pornography possession charges against a Biloxi man. In 2013, William secured a NOT GUILTY jury verdict during a DUI trial in Forrest County, MS.  In his time with P. & W. Barrett Lawyers, William has participated in all manner of cases, including state felony and misdemeanors, federal criminal cases, probation and supervised release revocations, expungements, personal injury cases, family court cases, civil rights cases, timber theft litigation, and civil defense litigation. He is also a graduate of the National Institute for Trial Advocacy (NITA).
William primarily works out of our Jackson, Mississippi office. Contact us and put William's general criminal defense experience to work for you!
Areas of Emphasis:
Federal Criminal Defense
Federal Drug Crimes
Federal Firearms Crimes
Federal Child Expoitation & Cyber Crimes
Violent Crimes
State Felony Charges
State Misdemeanor Charges
Probation and Supervised Release Revocations
Expungements
Personal Injury Litigation
Civil Rights Litigation
DUI Defense
Bar Admissions/Associations:
Mississippi Bar, 2009
U.S. District Court, Southern District of Mississippi
U.S. District Court, Northern District of Mississippi
U.S. Court of Appeals for the 5th Circuit
National Association of Criminal Defense Lawyers
Criminal Justice Act (CJA) Panel Attorney, Southern District of Mississippi
Criminal Justice Act (CJA) Panel Representative, Southern District of Mississippi
Experience/Distinctions:
Legal Intern at the Federal Public Defender's Office, Jackson, MS
Legal Intern at Joe M. Hollomon & Associates, P.A., Jackson, MS
Graduate of the National Institute for Trial Advocacy (NITA)
Education:
Mississippi College School of Law, J.D., 2009
Clemson University, B.S., 2006
Email: