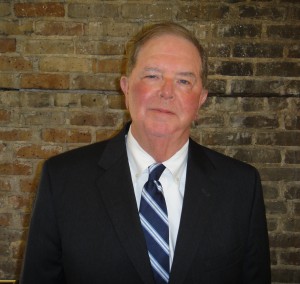 Peter is a former federal prosecutor who specializes in the area of Federal Criminal Defense. Over his 40 years of law practice, he has developed the reputation as a relentless trial lawyer who is a zealous advocate for his clients. Peter has tried well over 100 criminal and civil cases over his extensive career. No case is too tough for Peter, as he has participated in cases of every type, either as a former federal prosecutor or a criminal defense attorney.
Over his career, Peter has tried a number of "firsts" in federal criminal cases in Mississippi. Some of these include the first federal child pornography prosecution, the first federal wire tap case, and the first federal death penalty prosecution in Mississippi.
Other notable cases in Peter's career include: U.S. v. Nix, et al., involving the execution style murders of Judge Vince Sherry and Mrs. Sherry; the representation of a Fortune 500 company and its multiple employees during the extensive federal and state investigation in the aftermath of Hurricane Katrina; handled prosecutions arising out of "Operation Pretense", a federal investigation into extensive public corruption in county government in all 82 Mississippi Counties; in the Southern District of New York, Peter defended, through trial, a client charged in an extensive alleged abusive tax shelter case, a trial that lasted 5 months following 4 years of a federal grand jury investigation [U.S. v. Vaughn, et al.].
Peter was also the first federal prosecutor from Mississippi to be named Assistant Director of the Department of Justice's National Advocacy Center in Columbia, South Carolina.
Peter's success in federal criminal cases continues, as he secured an acquittal in USA v. Gonsoulin [1:10-cr-97-HSO-RHW] in May of 2011, a case that involved child pornography charges against a Biloxi man.
Peter primarily works out of our Gulfport, Mississippi office. Peter is also licensed to practice in the State of Louisiana. Contact us and put Peter's years of litigation experience to work for you!
Areas of Emphasis:
Federal Criminal Defense
Federal Drug Crimes
Federal Firearms Crimes
Federal Public Corruption Cases
Federal Child Exploitation & Cyber Crimes
Federal Grand Jury Investigations
Probation Revocations
Violent Crimes
Civil Rights Litigation
Federal Petty Offenses
Bar Admissions/Associations:
Mississippi Bar, 1971
Louisiana Bar, 1982
U.S. District Court, Southern District of Mississippi
U.S. District Court, Northern District of Mississippi
U.S. District Court, Eastern/Middle/Western District of Louisiana
U.S. Court of Appeals for the 5th Circuit
Supreme Court of the United States of America
National Association of Criminal Defense Lawyers
Criminal Justice Act (CJA) Panel Attorney
Experience/Distinctions:
Assistant United States Attorney, 1983-2005
Special Assistant United States Attorney, 2000-2004
Assistant Direct, Office of Legal Education, 1999-2000
Assistant Director, National Advocacy Center in Columbia, South Carolina
Director's Award for Superior Performance [highest award for Federal Prosecutor], 1998
During career as a litigator, Peter has tried well over 100 criminal and civil cases
Tried cases in Mississippi, Louisiana, Oklahoma, Alabama, and New York
Books about Peter's trial work: "The Dream Room" and "Mississippi Mud"
Education:
University of Mississippi, J.D., 1971
University of Mississippi, B.P.A., 1968
Email: